Principal Jayne Mills
AISTD (Dip.B.M) A.I.D.T.A | M.R.A.D | A.A.A.D Equity Member
Jayne trained at the Northern Ballet School, Manchester and graduated in 1984, qualified as an Associate to teach I.S.T.D Ballet and National Dance. Jayne later taught in Norwich for an I.S.T.D examiner, and then furthered her studies to teach I.S.T.D Modern and Tap.
In 1986 Jayne opened her first dance school in Lancaster and qualified as an Associate of the AAD in gymnastics. She has taught movement and dance in local Primary and Secondary Schools, and lectured at Kendal College for Early Years Learning in Pre-School Child Development. On top of this Jayne was contracted by Impact International, a global organisation, to facilitate various sales and leadership team events, whose clients include 'Google', using the medium of dance to assist talent development in the corporate sector. Jayne also adjudicates all year round at dance festivals in the UK, and has appeared in Emmerdale, Coronation Street and Lovejoy as a featured extra.
Personal Development:
The small child at dancing class may never become a professional dancer but the manners and disciplines as well as the joy of movement will touch them forever.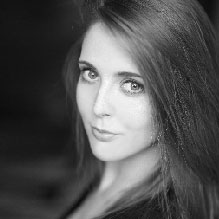 Hannah Mills
BA (hons) Theatre Dance | Personal Trainer | Pre & Post Natal Exercise
Having trained and graduated from London Studio Centre with BA Honours Theatre Dance in 2010, Hannah went on to tour the UK in the musical 'Shaun's Big Show'. After completing her tour, she returned to London where she completed various commercial dance jobs, as well as working for the BBC, ITV and Cactus TV.
Alongside her dancing, Hannah founded 'Wedges & Weights', an acclaimed health and fitness blog aimed at empowering women to look, feel & be fabulous through exercise, nutrition and mindset – which was shortlisted in Cosmopolitan magazines' Influencer Awards for 'Best Health and Wellbeing Influencer' in 2016. She has gone on to work with brands including 'Vodaphone', 'Fitness First' and 'Mornflake Oats', present at 'Be:Fit London' and appear on 'Share Radio', as well as hosting events around the UK – spreading her passion for healthy living.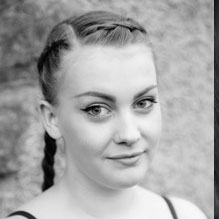 Emily Davies
BA (hons) Dance
Emily graduated in 2016 from Leeds Beckett University, where she trained in Dance. Prior to this Emily studied Performing Arts at Kendal College where she won the Outstanding Creative Achievement in Dance and Acting award. She has performed professionally in 'The Damned United' with Red Ladder Theatre Company, as well as starring in the feature documentary 'Mansfield 66/67' with The Ebersole Hughes Company.
Emily, now a freelance artist and practitioner, teaches regularly at the Brewery Arts Centre, Kendal, as well as in other community settings, with a variety of age groups. She delivers projects for organisations like Ludus Dance, Lancaster, and with her Dance Surgery, provides weekly private tuition to students at Kendal College. She also engages older adults in her seated dance class Sway With Me.
Emily is excited to continue her professional development at Rigney Bank, to further her teaching practice.